Nobody knows your business like you do — and nobody can maximize your growth & production like we can. Our tight-knit team of vacation rental experts has been together for many years, and we're here to help your business flourish.
Sunil has been an innovator in ecommerce, digital marketing, product development and distribution in the vacation industry for more then 18 years, holding senior management positions for Shell Vacations Club (now Wyndham) and other leading vacation industry companies in North American and Asia. He has extensive experience in digital marketing, online travel technology, web-store and distribution platform development for the vacation rental and ownership industries. His expertise in the online travel distribution arena ranges across various channels, having worked as both a supplier and an intermediary.
General Counsel - Vice President Business & Legal Affairs
Entrepreneurial leader with a broad business skill set and intellectual curiosity. Over 25 years of experience in business partnership development, planning, negotiating and structuring strategic partnerships in multiple industries. Senior leader who builds strong, passionate and high-performing teams. Easily navigates cross-functionally within organizations.
Senior Vice President of Business Development and Distribution
Chuck began his timeshare career leading the re-engineering of RCI's core exchange operating system, after a sterling early career at United Airlines. He then honed his craft in product, process and system development with Disney, Four Seasons USA, Marriott Vacation Club, Gold Key Resorts, and Grand Crowne Resorts. Charles is a Registered Resort Professional (RRP) and accredited by the American Resort Development Association (ARDA). He is also a regular speaker at ARDA's Spring Conferences and a genuine and consistent supporter of the quality and ethical standards for the vacation ownership industry.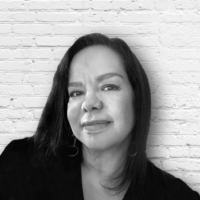 Vice President of Customer Service and Client Support
Millie Wishnow is a guest experience professional with well over ten years of experience. She's passionate about delivering best-in-class customer service with business-impacting results to all of our clients. Millie has built her career in a variety of industries, but in her words, "hospitality is her jam." Since joining VacayHome Connect, she has created many scalable processes in omnichannel environments.
Vice President of Sales and Marketing
With over twenty five years experience in hospitality and hospitality distribution technology Screven has excelled on both the supplier and vendor side of the industries distribution landscape. Having worked with and for some of the biggest names globally such as: The Walt Disney Travel Company, Pegasus Solutions, and Shiji (US). Screven brings a unique passion for the industry, a desire to do right by clients and guests, as well as clear vision and structure for the teams he leads.
Sales & Business Development
Director of Business Development
Business Development Representative
Business Development Representative
Client Services Senior Manager
Director of Customer Success
Director of Account Management